Hello, I am Kristin Perez
Guiding You into Your Musical Potential and Personal Growth.
Kristin is not just a performer, but a passionate guide on your journey to vocal mastery, unwavering confidence, and captivating performances. With a deep love for music ingrained in her family roots, she embraces music as a vital part of her family's legacy.
As Kristin takes the stage, her performances are elevated by the enchanting piano melodies of Scarlett, her talented daughter. Together, they create a harmonious experience that resonates deeply with audiences, bringing the magic of music to life.
From tailored vocal lessons to empowering confidence coaching and transformative speech guidance, Kristin, a certified life coach, is committed to helping you discover your unique voice, conquer self-doubt, and radiate authentic confidence. Her dedication to your growth extends beyond music, ensuring you become a powerful communicator in all aspects of life.
Embrace the transformative power of Kristin as she joins you on the path to unlocking your true musical and personal potential. Together with Scarlett, they'll create a symphony of unforgettable moments, cherishing the legacy of music within their family.
SPRING SEMESTER STARTS JAN 8, 2024
$35 Registration Fee 
Call for details and book your spot they fill up fast!
ELEVATING VOICES AND EMPOWERING MINDS
Voice lessons encompass a comprehensive approach to honing vocal abilities:
Vocal Technique: Focuses on fundamental aspects like breathing, posture, vocal range, pitch control, and vocal placement to optimize singing.

Warm-up Exercises: Engages in pre-singing routines to prepare the voice, ensuring flexibility and readiness for vocal performance.

Ear Training: Develops the ability to identify and replicate pitches, intervals, and melodies, enhancing musical perception and accuracy.

Vocal Exercises: Utilizes scales, vocal runs, arpeggios, and various exercises to enhance vocal strength, flexibility, and dexterity.

Vocal Health and Care: Emphasizes proper vocal hygiene, techniques for preserving the voice, and preventing strain or injury.

Performance Skills: Enhances stage presence, microphone technique, and fosters connection with an audience, vital for confident performances.

Audition Preparation: Assists in selecting audition songs, prepares candidates, and offers performance tips to excel in auditions.
1 Hour
Single Session Vocal Lessons
45 Minute
Single Session Vocal Lessons
1/2 Hour
Single Session Vocal Lessons
Benefits of Group Lessons:
Community Connection: Engage in a supportive environment where students encourage and inspire each other, fostering camaraderie and lasting friendships. Share your love for music with like-minded individuals while learning together.

Boosted Confidence: Gain confidence as you sing alongside others. Group lessons provide a safe space to explore your voice and build self-assurance in performing in front of an audience, an invaluable skill for any aspiring vocalist.

Diverse Learning: Benefit from diverse perspectives and experiences within the group, offering a broader understanding of music styles, techniques, and performance practices. Learn from fellow participants, enriching your musical knowledge.

Motivation and Accountability: Stay motivated and committed to your singing journey through the group's encouragement and support. Regular sessions create accountability, helping you maintain consistent practice and progress.

Economical and Fun: Enjoy the benefits of professional coaching at an affordable rate. Group lessons offer an economical way to learn while experiencing the joy of singing and connecting with others.
45 Minute
Small Group Lesson
BRING YOUR EVENTS TO LIFE
ACCOMPANIST
Enhance Your Performance
Piano Accompaniment for Special Events

Two-45 Minute Practice Sessions w/ Pianist
ENTERTAINMENT
Wine Bar Vibes
Call For Pricing
928-351-1206
Piano-accompanied vocal solos

Duet performances with vocals and piano

Popular songs with piano backing

Listen to Us: Free In-Studio Performance
BACKGROUND PIANO
Elevate The Atmosphere
Listen to Us: Free In-Studio Performance
PERFORM POWERFULLY.  SPEAK WITH IMPACT.
CONFIDENCE
Step Into Your Power
Free 30-Minute Discovery Call

Self-Reflection and Awareness

Goal Setting and Action Planning

Managing Performance Anxiety

Body Language and Presence

Wrap Up Reflection Session
SPEECH
Captivate Your Audience. Speak With Clarity.
Free 30-Minute Discovery Call

Speech Clarity and Pronunciation

Voice Projection and Tone

Speech Structure and Organization

Listening and Communication Skills

Professional Communication
Improve your voice talent and skills!
Gosh, how can I put into words how amazing Kristin is??? She has really tapped into a skill of singing that I had not touched in so many years. She has helped me to build my confidence and has even helped to identify potential opportunities for me to sing. She is one of a kind!!!!
Kristin is awesome! I love her personality and she is GREAT with kids. My daughter feels so comfortable with her learning how to sing. She also offers a life coach side which has helped a lot.
I'm so happy I found Kristin!! She's so awesome with my daughter, who's been going to lessons for 2 months now. My daughter absolutely loves her. Kristin makes lessons so much fun and we love her positive energy.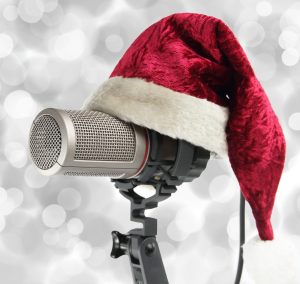 Unlock the Joy of Singing this Holiday Season 🎶🎁 with our special vocal lessons offer! Looking for a unique gift for the music lover in
Read More »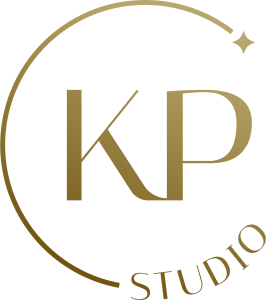 We are thrilled to announce the opening of KP Studio, a haven for vocal enthusiasts looking to refine their skills and unleash their true potential.
Read More »

Get ready for an exciting and transformative experience with our upcoming workshop on "Goal Setting, Habits, and Thought Transformation for Teens." Designed specifically for young
Read More »