Hello, I am Kristin Perez
Guiding You into Your Musical Potential and Personal Growth.
Kristin is not just a performer, but a passionate guide on your journey to vocal mastery, unwavering confidence, and captivating performances. With a deep love for music ingrained in her family roots, she embraces music as a vital part of her family's legacy.
As Kristin takes the stage, her performances are elevated by the enchanting piano melodies of Scarlett, her talented daughter. Together, they create a harmonious experience that resonates deeply with audiences, bringing the magic of music to life.
From tailored vocal lessons to empowering confidence coaching and transformative speech guidance, Kristin, a certified life coach, is committed to helping you discover your unique voice, conquer self-doubt, and radiate authentic confidence. Her dedication to your growth extends beyond music, ensuring you become a powerful communicator in all aspects of life.
Embrace the transformative power of Kristin as she joins you on the path to unlocking your true musical and personal potential. Together with Scarlett, they'll create a symphony of unforgettable moments, cherishing the legacy of music within their family.
ELEVATING VOICES AND EMPOWERING MINDS
CHRISTMAS SPECIAL
$
200
4 Vocal Lessons PLUS 1 Free Lesson
All-inclusive with the features of single vocal sessions

Beautiful Personalized Christmas Gift Certificate

5 Lessons for the price of 4 Lessons
VOCAL
Single Session Vocal Lessons
Vocal Technique: Developing proper breathing, posture, vocal range, pitch control, and vocal placement.

Warm-up Exercises: Engaging in vocal warm-ups to prepare the voice for singing.

Ear Training: Developing the ability to recognize and reproduce pitches, intervals, and melodies.

Vocal Exercises: Practicing scales, vocal runs, arpeggios, and other exercises to improve vocal agility and strength.

Vocal Health and Care: Understanding proper vocal hygiene, techniques for vocal preservation, and preventing vocal strain.

Performance Skills: Working on stage presence, microphone technique, and connecting with an audience.

Audition Preparation: Assisting with audition song selection, preparation, and performance tips.
VOCAL
Multi Session Vocal Lessons
$
45
Rate per lesson for monthly bookings
All-inclusive with the features of single vocal sessions

Must set reoccuring monthly lessons

Payment due on the 1st of each month

Savings of $20 to $25 off per month compared to single lesson rates, depending on whether it's a 4-week or 5-week month!
VOCAL W/ MINDSET
Voice and Mind Aligned
15-Minute Confidence Coaching

Tools & Exercises for Building Confidence

Body Language and Presence

Visualization and Mental Rehearsal

Performance Preparation Strategies

Includes All Private Vocal Lesson Offer
BRING YOUR EVENTS TO LIFE
ACCOMPANIST
Enhance Your Performance
Piano Accompaniment for Special Events

Two-45 Minute Practice Sessions w/ Pianist
ENTERTAINMENT
Wine Bar Vibes
Call For Pricing
928-351-1206
Piano-accompanied vocal solos

Duet performances with vocals and piano

Popular songs with piano backing

Listen to Us: Free In-Studio Performance
BACKGROUND PIANO
Elevate The Atmosphere
Listen to Us: Free In-Studio Performance
PERFORM POWERFULLY.  SPEAK WITH IMPACT.
CONFIDENCE
Step Into Your Power
Free 30-Minute Discovery Call

Self-Reflection and Awareness

Goal Setting and Action Planning

Managing Performance Anxiety

Body Language and Presence

Wrap Up Reflection Session
SPEECH
Captivate Your Audience. Speak With Clarity.
Free 30-Minute Discovery Call

Speech Clarity and Pronunciation

Voice Projection and Tone

Speech Structure and Organization

Listening and Communication Skills

Professional Communication
Improve your voice talent and skills!
Gosh, how can I put into words how amazing Kristin is??? She has really tapped into a skill of singing that I had not touched in so many years. She has helped me to build my confidence and has even helped to identify potential opportunities for me to sing. She is one of a kind!!!!
Kristin is awesome! I love her personality and she is GREAT with kids. My daughter feels so comfortable with her learning how to sing. She also offers a life coach side which has helped a lot.
I'm so happy I found Kristin!! She's so awesome with my daughter, who's been going to lessons for 2 months now. My daughter absolutely loves her. Kristin makes lessons so much fun and we love her positive energy.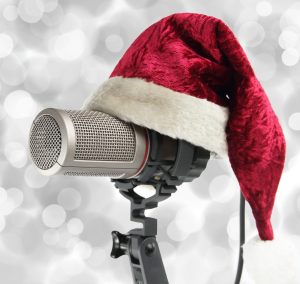 Unlock the Joy of Singing this Holiday Season 🎶🎁 with our special vocal lessons offer! Looking for a unique gift for the music lover in
Read More »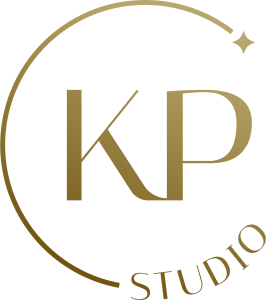 We are thrilled to announce the opening of KP Studio, a haven for vocal enthusiasts looking to refine their skills and unleash their true potential.
Read More »

Get ready for an exciting and transformative experience with our upcoming workshop on "Goal Setting, Habits, and Thought Transformation for Teens." Designed specifically for young
Read More »